Adventurist
Moderator
Author
I figured I'd finally put a build thread here on AAV.
2004 Xterra XE (D22)
4x4 Automatic
KY2 Pewter Metallic
Engine/Transmission:
- Nismo SS Catback Exhaust
- Nismo K&N Cone Filter (removed and swapped for OEM air box)
- NGK Spark Plug Wires
- Mean Green 180A Alternator
- Supercharged Xterra Radiator
Major Maintenance:
- Timing, A/C, Alternator, Waterpump, Power Steering Belt (11/2013)
- Spark Plugs/Distributor Cap (11/2013)
- Water Pump, Thermostat (11/2013)
- Crankshaft/Camshaft Seals (11/2013)
- Replaced Leaking High Side A/C Line (6/2014)
- Replaced Driverside Axle (8/2014)
- Replaced Starter with Ultima Remanufactured Starter (8/2014)
- Replaced alternator with rebuilt OEM 100A unit (12/2014)
- Rebuilt Alternator took a dump, modified pulley and installed Mean Green 180A Alternator (2/2015)
- Condenser to Compressor line replaced (2/2015)
- Front and rear diff fluid drain & fill (2/2015)
- Induction Service (TB Clean, Manifold clean, everything pre-engine was taken apart and cleaned) (2/2015)
- Replaced LCA balljoints, steering tie rod ends and balljoints: PRICEY! (3/2015)
- Replaced Calmini UCA balljoints (3/2015)
- Replaced leaking radiator with Supercharged version (6/2015)
- Replaced tensioner pulley
- Re-attached and welded sheared lower shock mounts on both LCA's
- Reajdusted and repacked front wheel bearings (06/2017)
- Replaced brake master cylinder (06/2017)
- Replaced all u-joints on the drive shafts (06/2017)
- Replaced driver side front sway bar end link (08/2017)
- Replaced passenger side shackle bushing (10/2017)
- Flush and Fill front and rear diffs, and transfer case (12/2017)
- Replace rear brake drums and shoes (12/2017)
- Replace Tie Rods (12/2017)
- Replaced both valve cover gaskets (12/2017)
Tires:
- Cooper ST Maxx Load Range E, 265/75-16 (32")
- (REMOVED) BFG AT KO's Load Range E, 265-75-16
- (REMOVED) General Grabber stock spare
Suspension/Brakes:
- Bilstein 5125 shocks
- 4x4Parts Front Sway Bar Polyurethane Bushings
- 4x4Parts Front Sway Bar Polyurethane Endlink Bushings
- 4x4Parts Rear 3-leaf AAL
- Calmini Extended U-Bolts and Hardware
- Calmini HD Upper Control Arms and Ball Joints
- Calmini Idler Arm Brace
- Firestone Lifetime Alignment
- Powerstop Slotted and Crossdrilled Rotors
- Powerstop Scorched Evolution Pads
- Raybestos Rear Drum kit
- (REMOVED) Pro Comp ES9000 Shocks
- (REMOVED) Bilstein HD 4600 for 3inch lift
Exterior/Armor:
- CVT Mt St Helens RTT
- Thule Crossroads 45050
- Thule 50" crossbars
- Calmini modified rear dual swing out tire carrier
- AT NATO can holders
- Deustcheoptik NATO 5gal/20L jerry cans
- Hi-Lift 48" Jack
- ARB 1250mm Awning
- ARB 1250 Awning Front Wind Dam
- White Knuckle Sliders
- Xoskel Light Cage
- BlitzPro 6LZ 6" Roof Rack Lighting
- Generic 32.5" 180W Combo LED Bar
- Generic 6.8" 30W Combo LED Bar
- (REMOVED) Rugged Ridge 6" lights with 3000k HIDs
- (REMOVED) Tuff Stuff 4.5" HID 6000k
- (REMOVED) Hella Rallye 1000 Black Magic 55W Lights mounted on stock bumper reinforcement with Nokya Yellow H2 Bulbs
- (REMOVED) 32" LED Light Bar 18,800 Lumens mounted on Xoskel Cage
- (REMOVED) Nokya Arctic Yellow 9007 Headlight bulbs
- (REMOVED) Trekking OASIS II Cot Tent mounted on OEM roof rack
Comms/Electronics/Interior:
- Midland 1001LWX with NOAA CB Radio
- Firestik SS204A Mount
- Firestik II 3' CB Antenna
- Kenwood TM-281A 65W 2m Radio
- Diamond K400S Mount
- Diamond NR770HB Antenna
- Lowrance GlobalMap Baja 480c GPS
- Red LED Dome and interior lights
- DepHep Rear Window MOLLE Panels
When I first picked up the rig: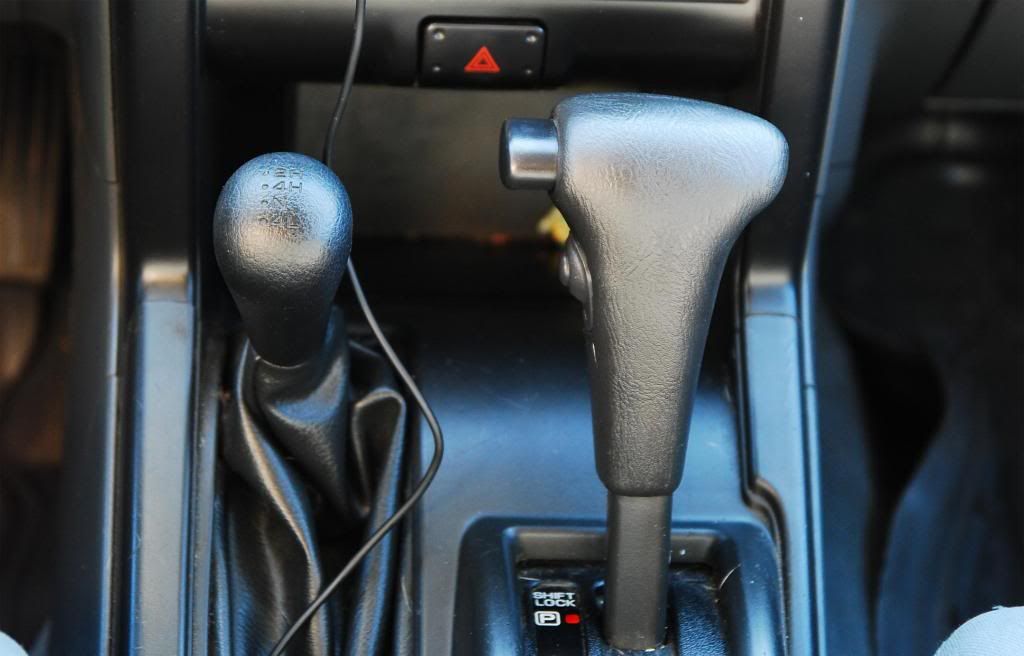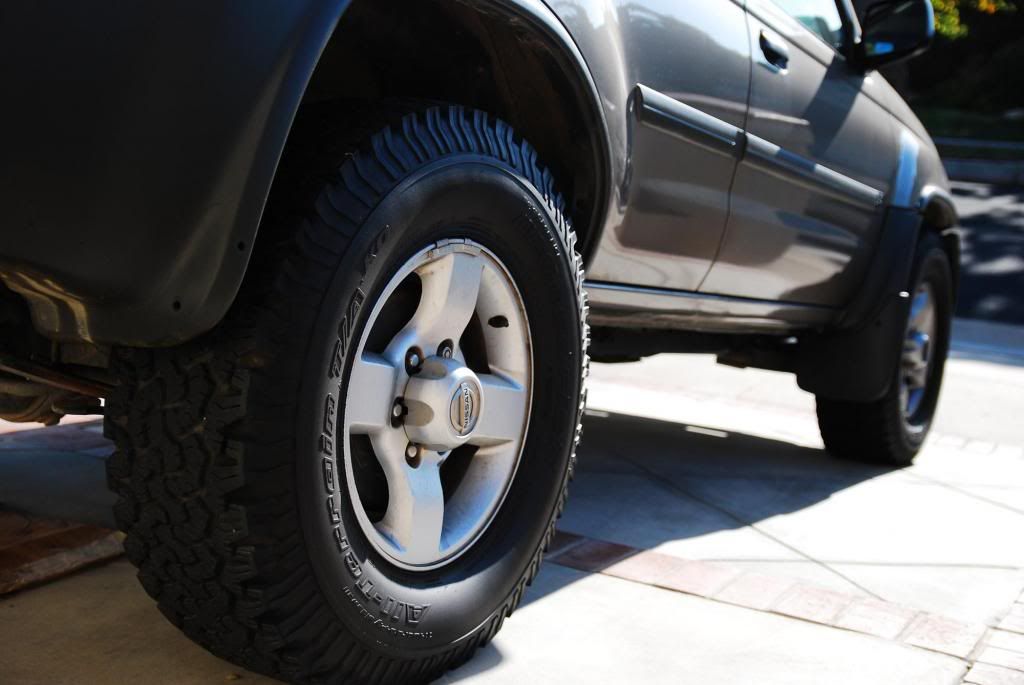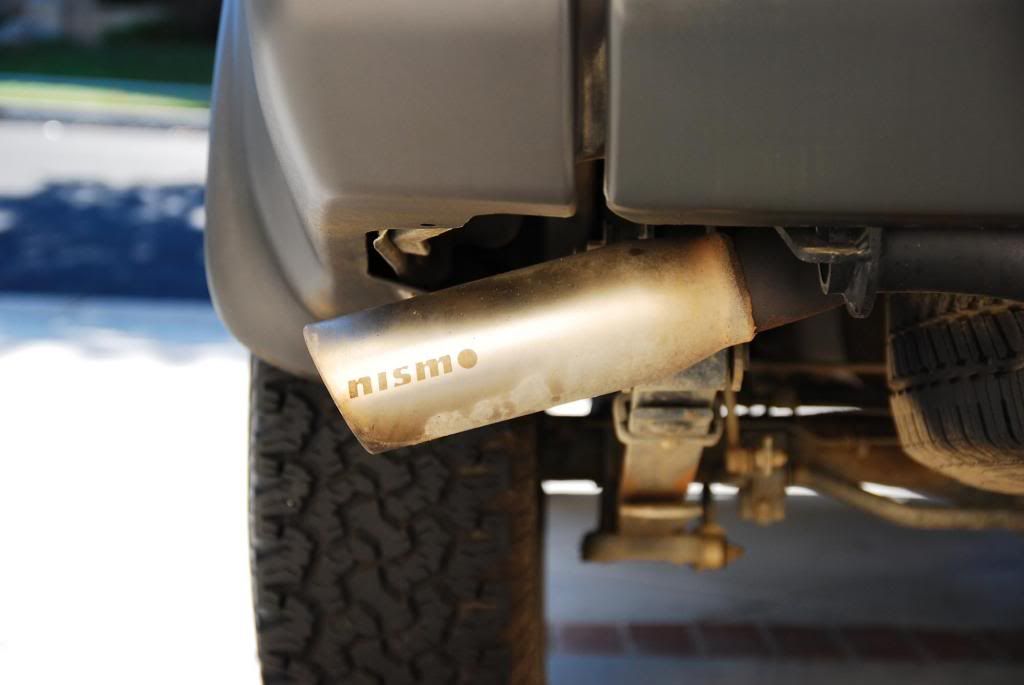 Powerstop Brake Kit with Raybestos Shoe Kit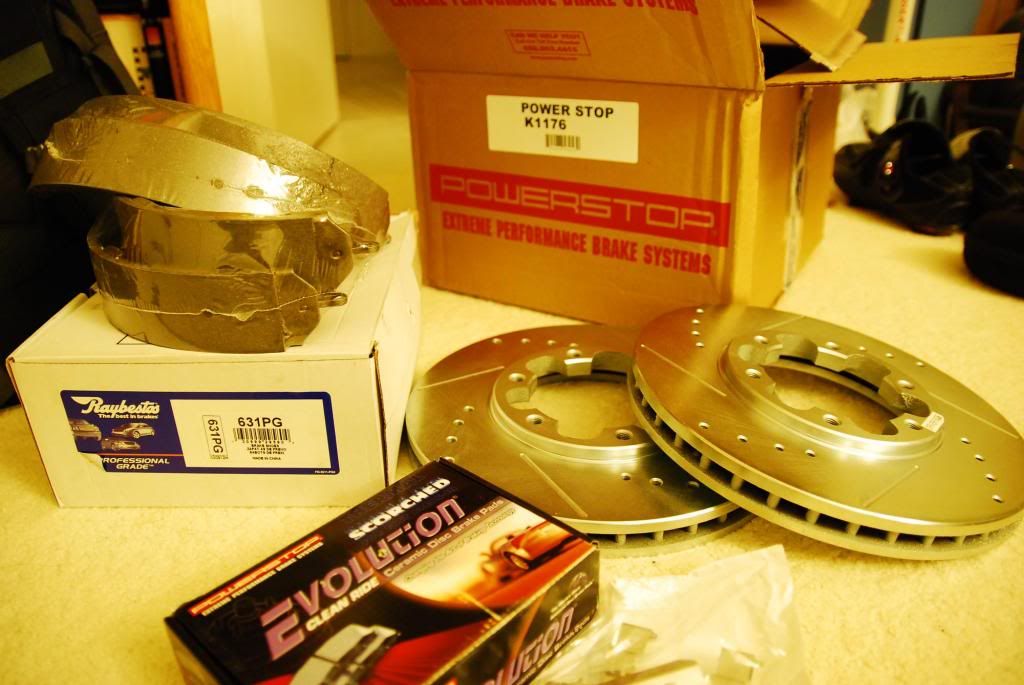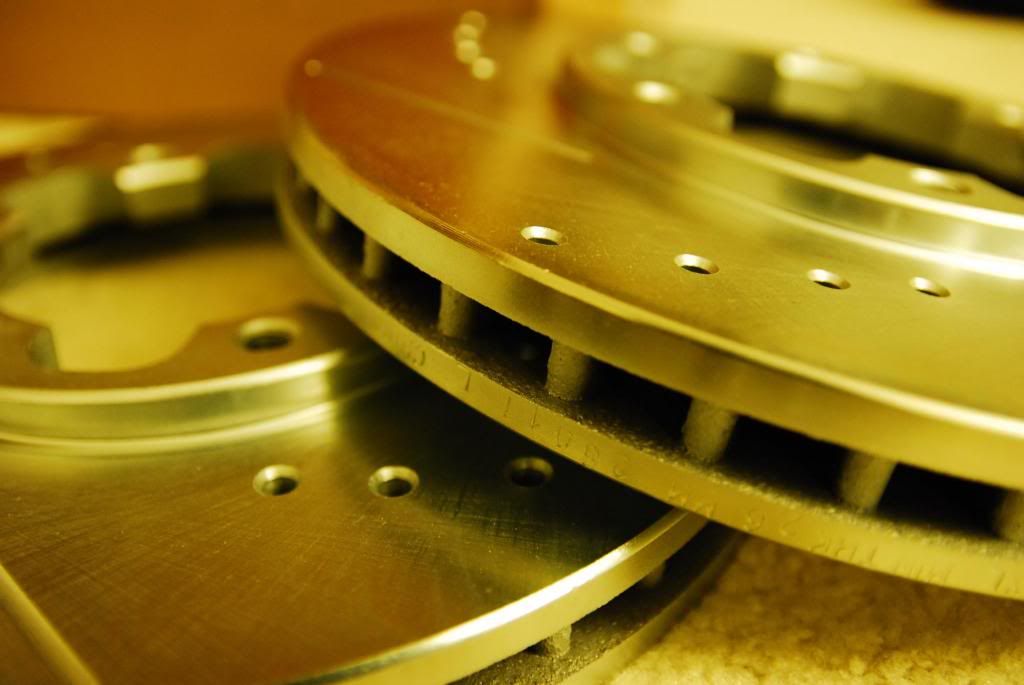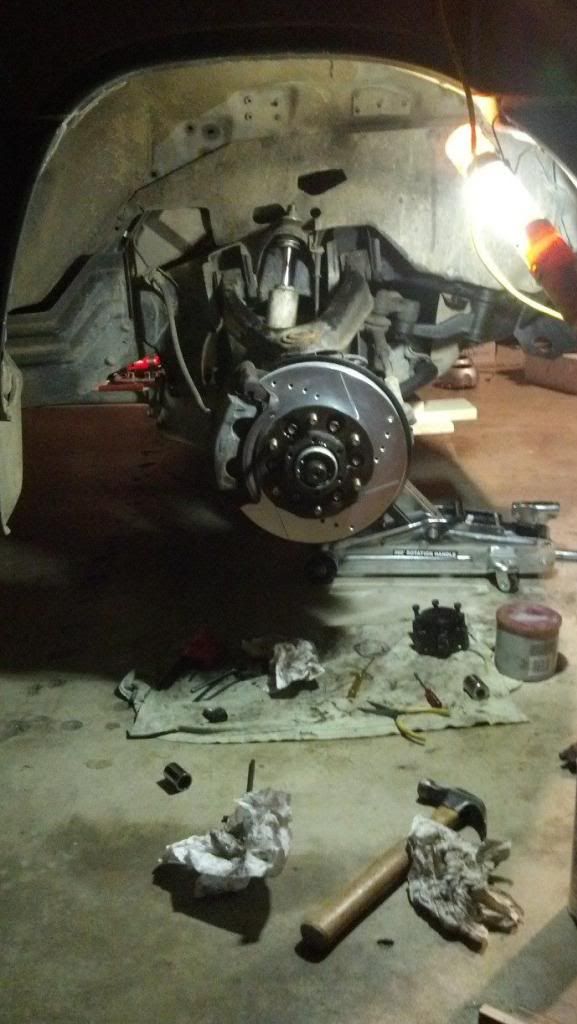 - - - Updated - - -
Joshua Tree NP
December 2013

So last minute, I went to Joshua Tree NP this weekend with my girlfriend, left Friday night and stayed til Sunday afternoon. I took Berdoo Canyon in at 11:30pm -ish which was quite fun, a cautious entrance and drive through BLM. No worries, I had protection and plenty of it. An interesting experience for a first timer especially at night. Had trouble navigating around Berdoo in the park to find the main paved road. Ended up doing the loop twice and driving through a mud pit. Finally found the road after backtracking and heading back up. Couldn't find an open campsite after checking out Jumbo Rocks, Belle, and White Tank. So we slept uncomfortably in the X right outside the entrance to Jumbo Rocks at about 3am since Belle and White Tank were full except Jumbo Rocks. Once the sun rose, we headed into Jumbo and drove around again to find open campsites. And low and behold we find #58/#57. We traded spots with the former campers at 57 and setup then crashed.
The following morning/afternoon, we cooked, ate then decided to drive Berdoo again to see what we missed. The loop had a little muddy section with water still in it that we went through the previous night. So we went through it again this time during the day. Quite fun and getting the Xterra muddy. Drove around and checked out some "jumbo rocks" and climbed a few. Headed back to relax then on Sunday we packed up and drove the main road to Cottonwood Visitor Center. We were going to check out the Old Dale Mines but decided against it considering I only had less than half a tank left and no spare gas cans. We then checked out the visitor center then headed onto Pinkham Canyon back to the 10. Took us about 3 hours to get to the entrance. The little roadblock on the riverbed near the exit was interesting. Thought we had to turn around but found a way around and found the entrance to Pinkham and headed home. Traffic was great lol but we had shabu shabu in Rowland Heights after a little detour.
And finally the pics:
Daytime after finding our campsite: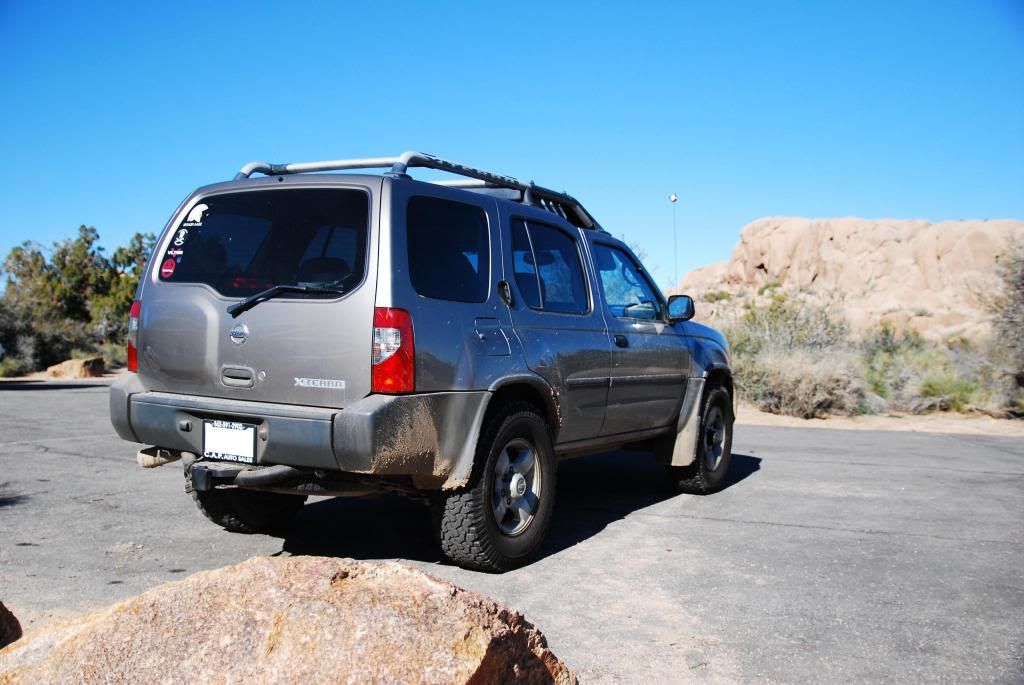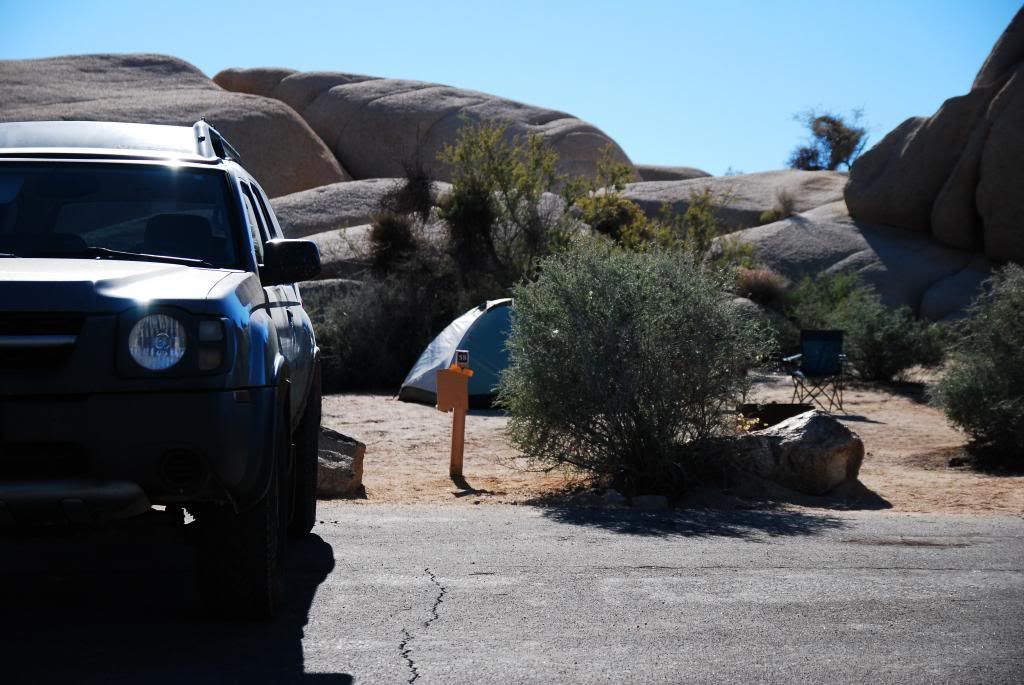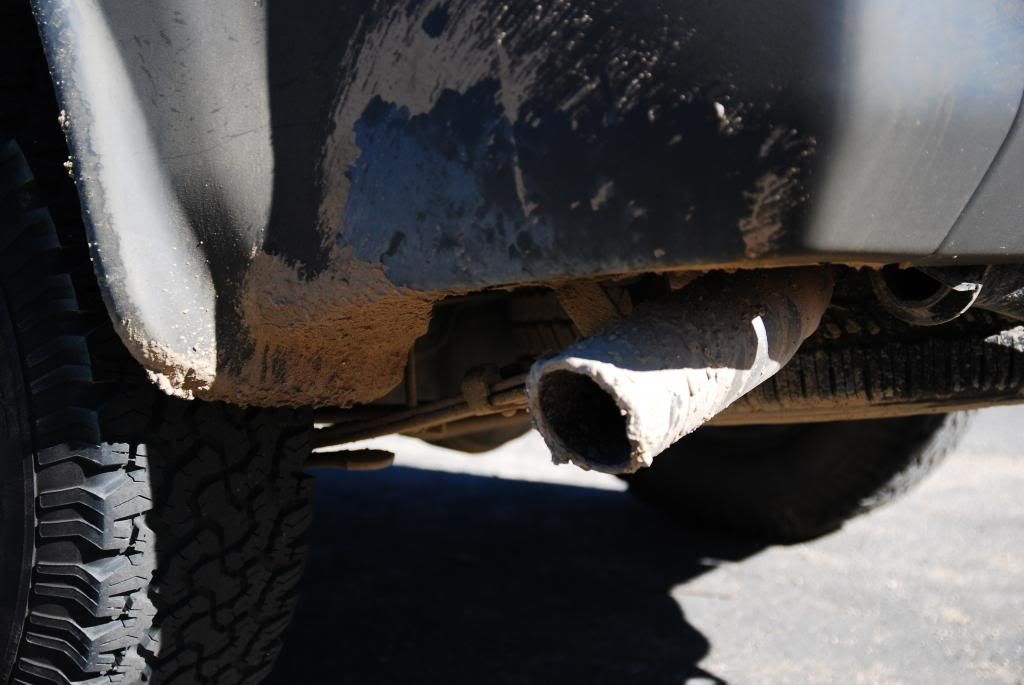 Breakfast as always whenever we headout.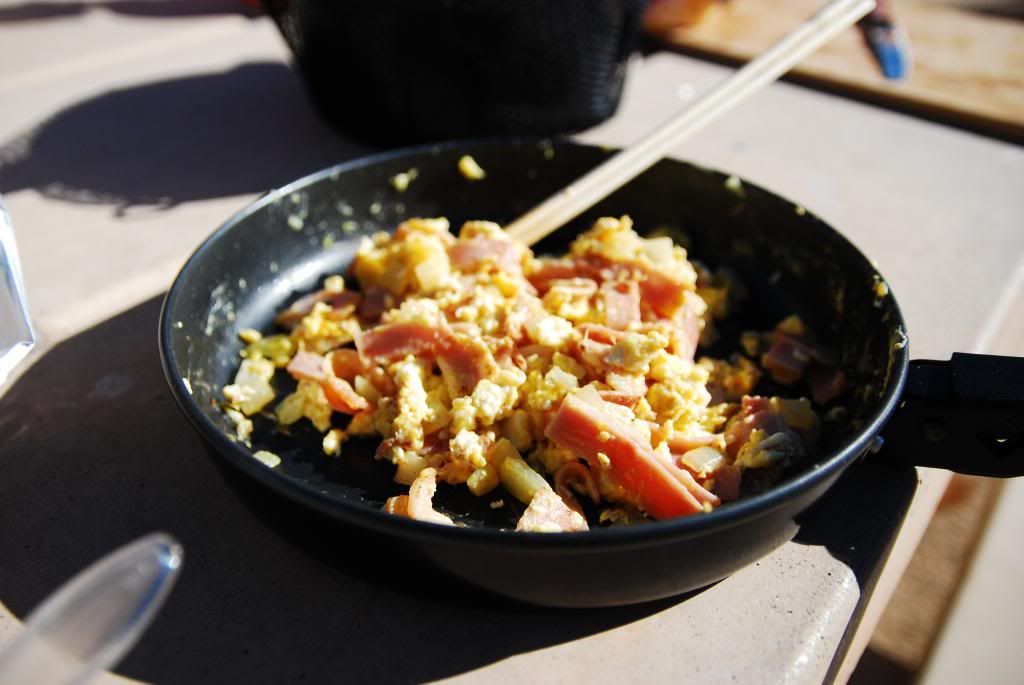 After going through the mudpit...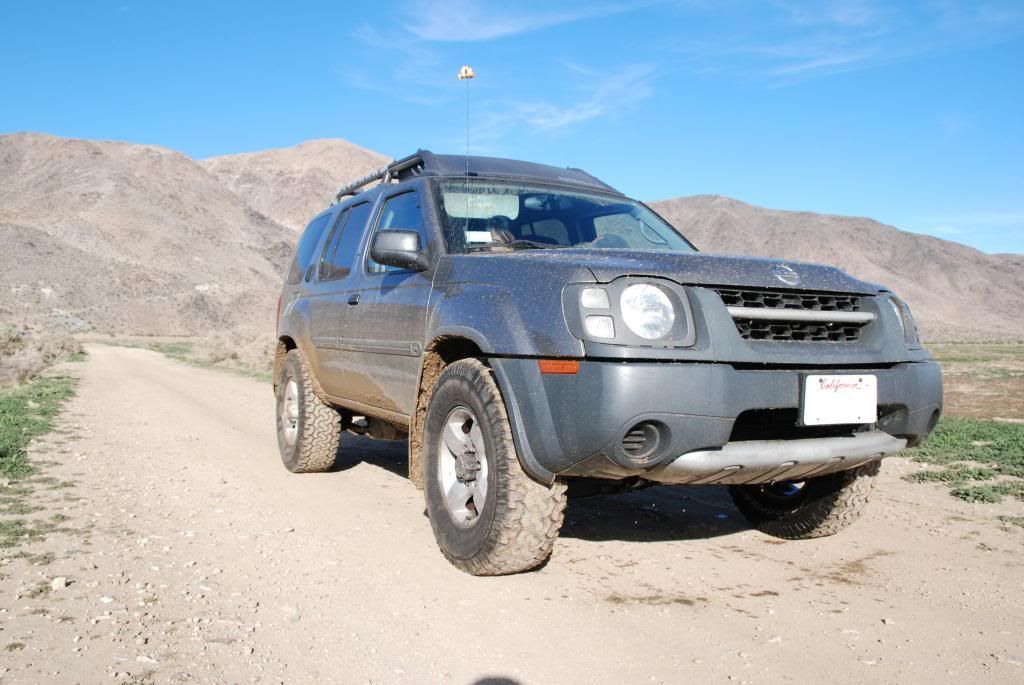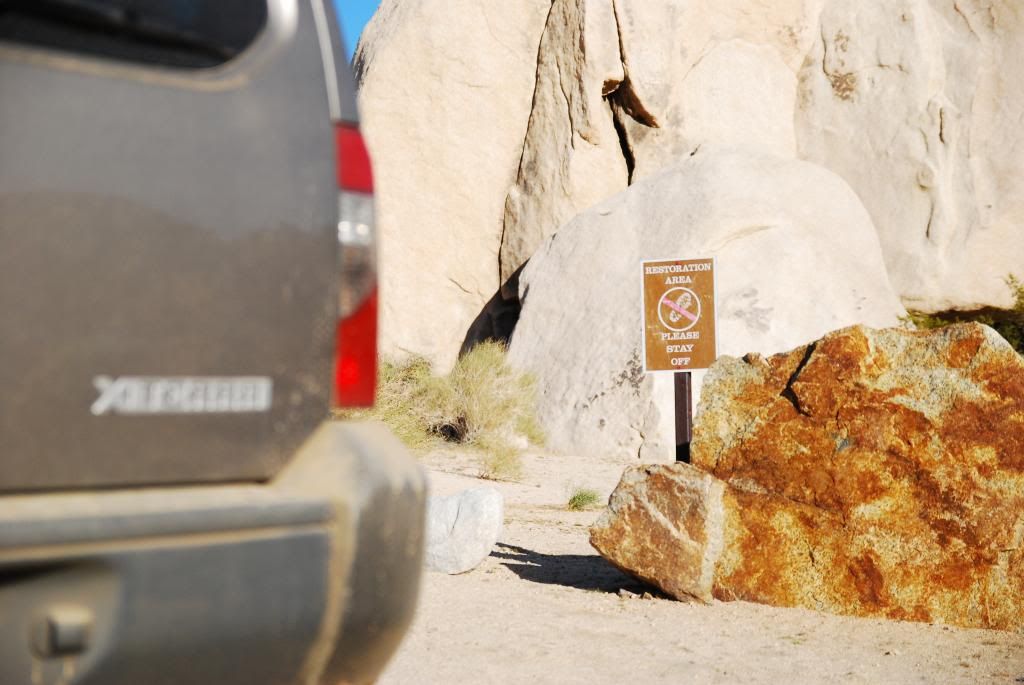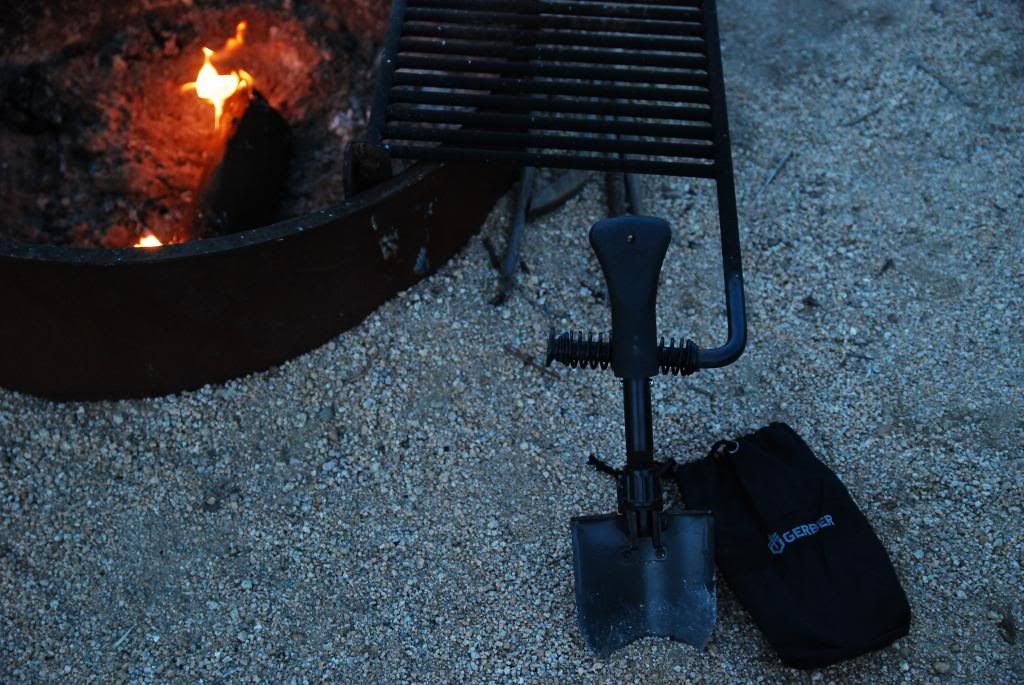 A beautiful sunset: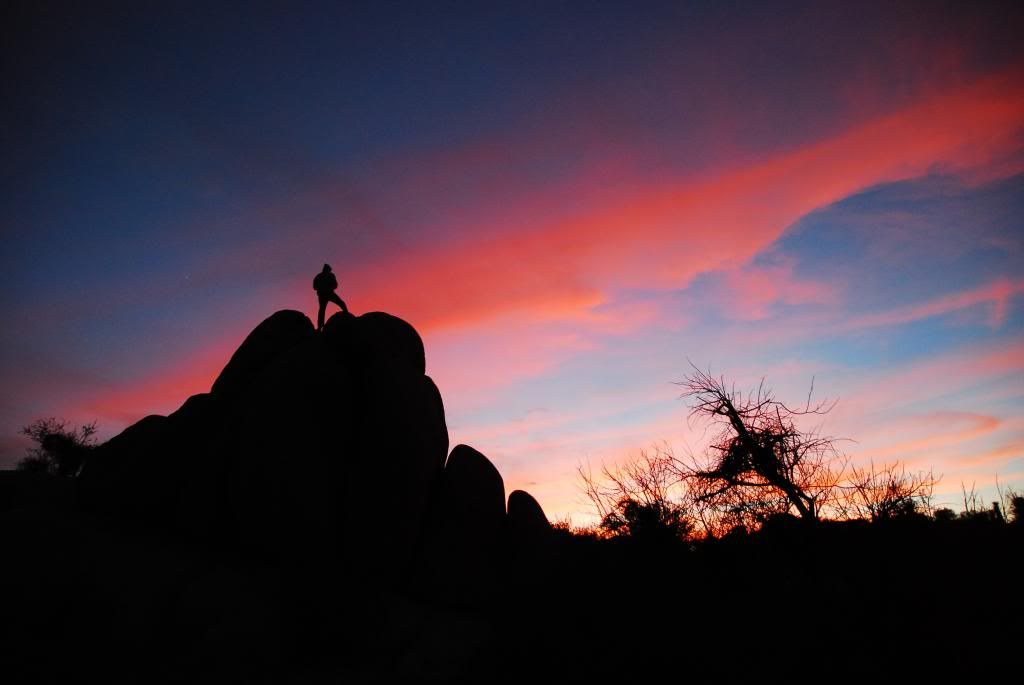 On the way out and a final pic of the site: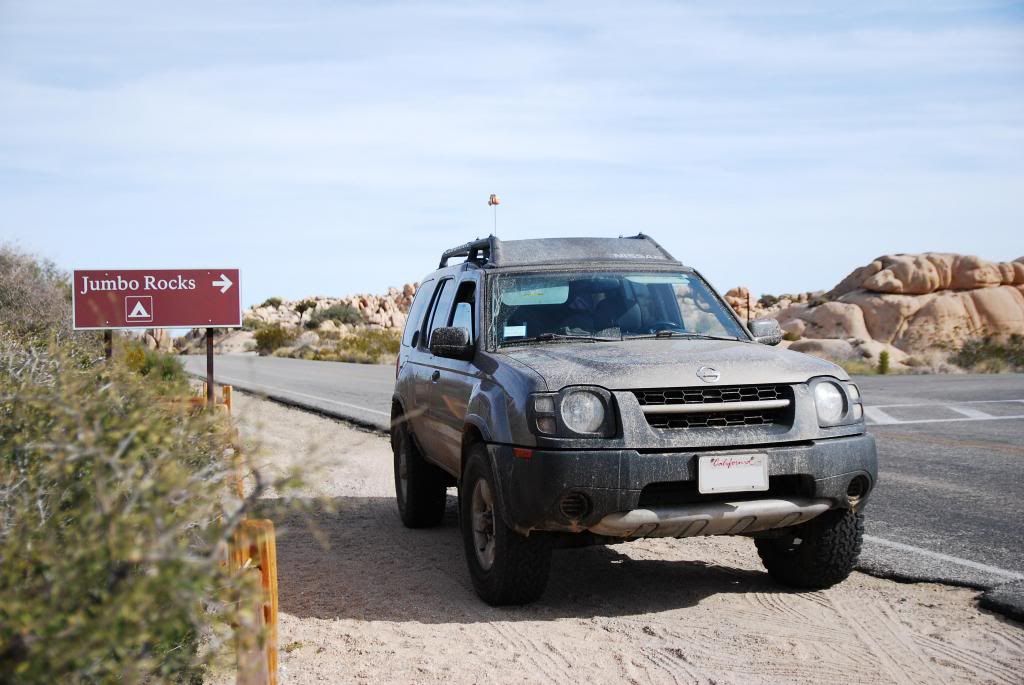 Pinkham Canyon Trail: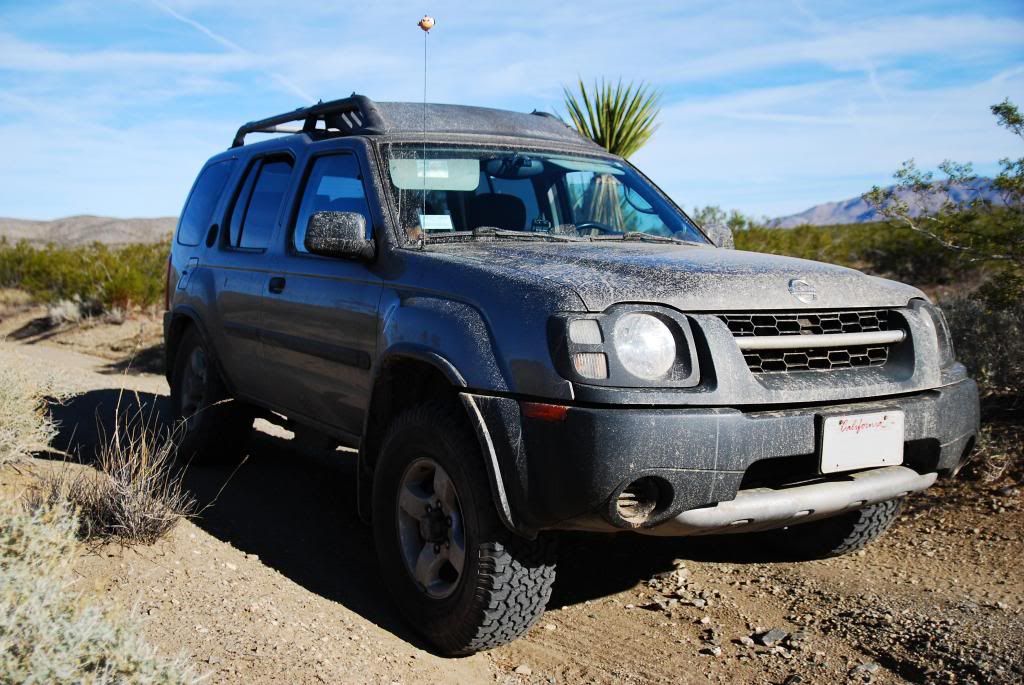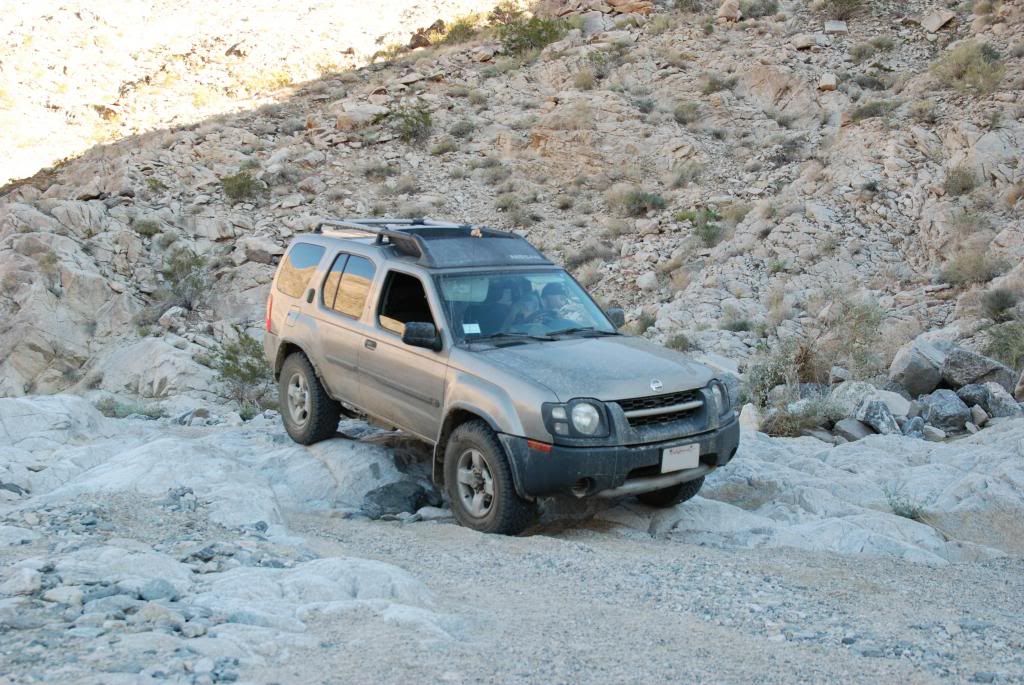 At the otherside of the trailhead: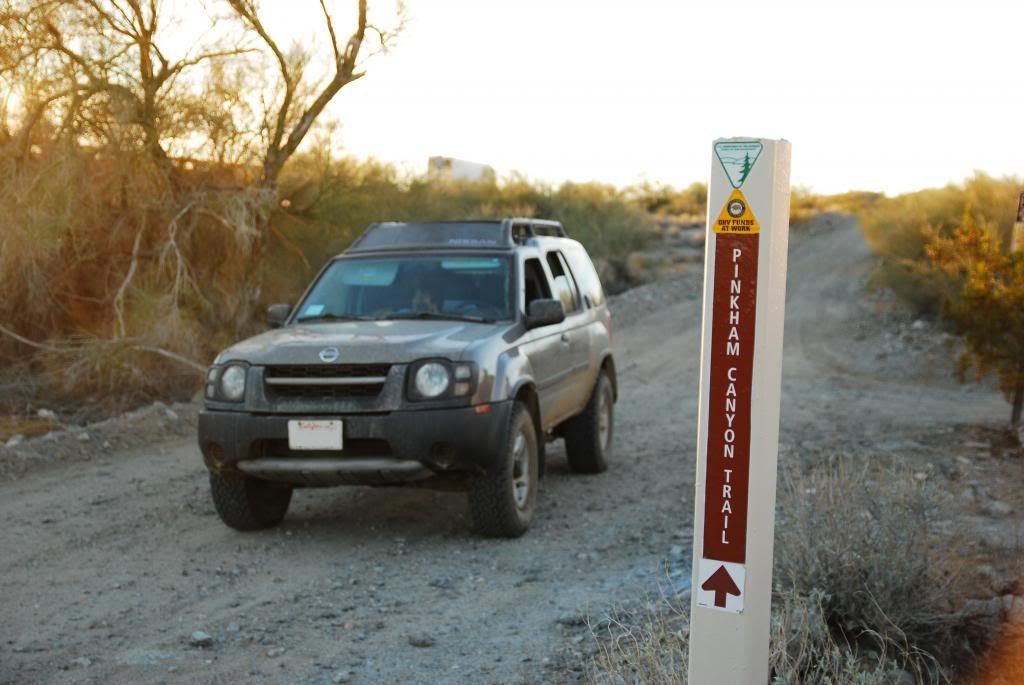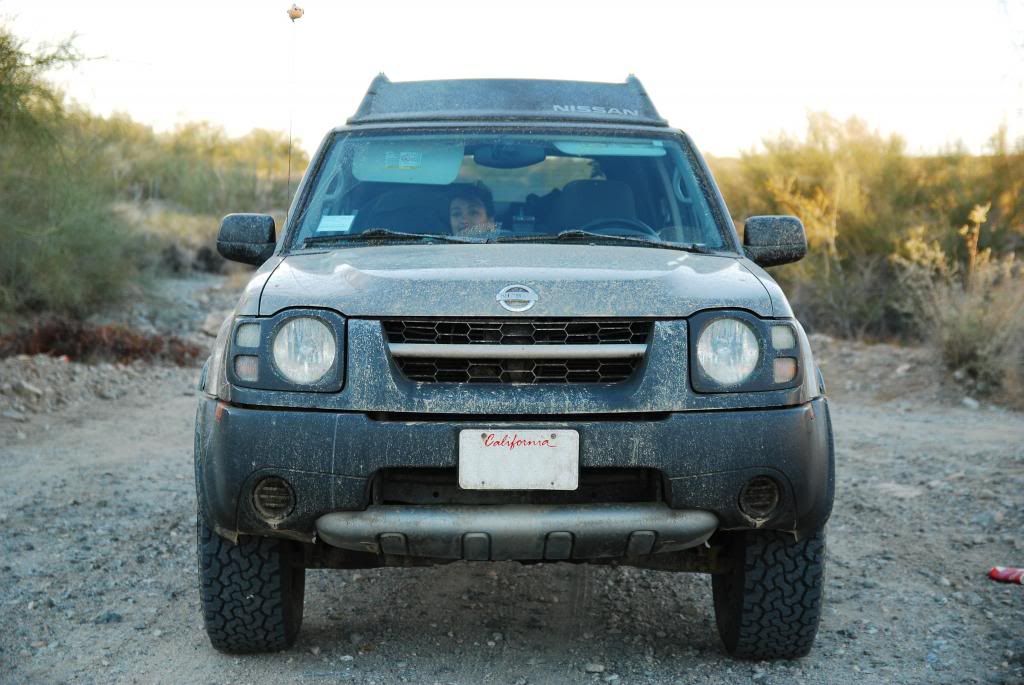 - - - Updated - - -
Xoskel LoPro Light Cage with 4" 6000K HIDs and Rugged Ridge 6" Housings with PIAA Plasma Yellow 2500k Bulbs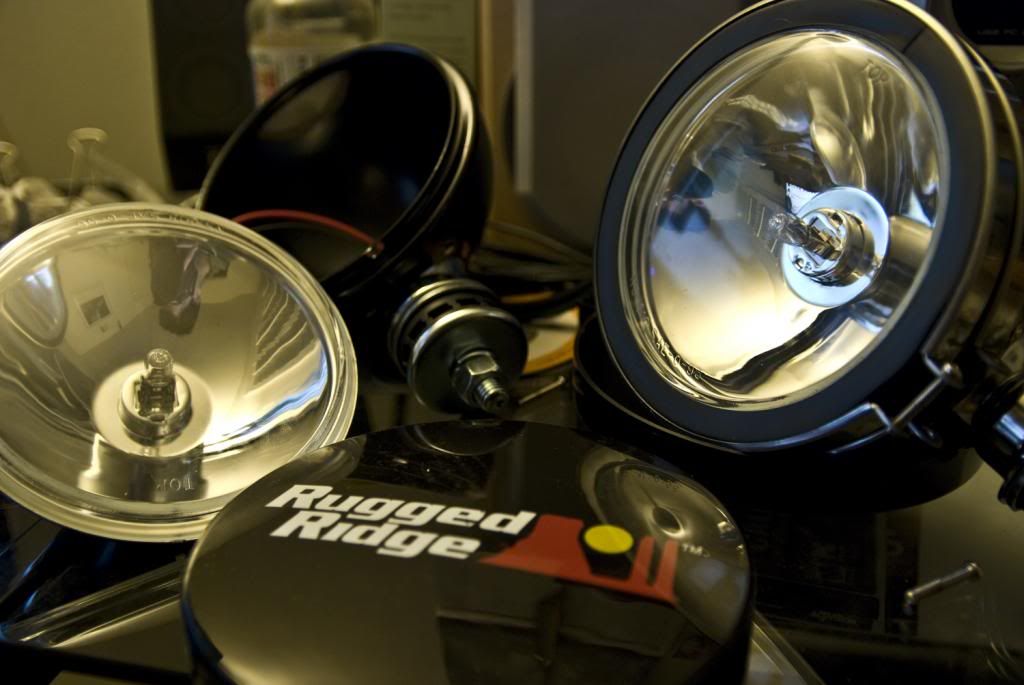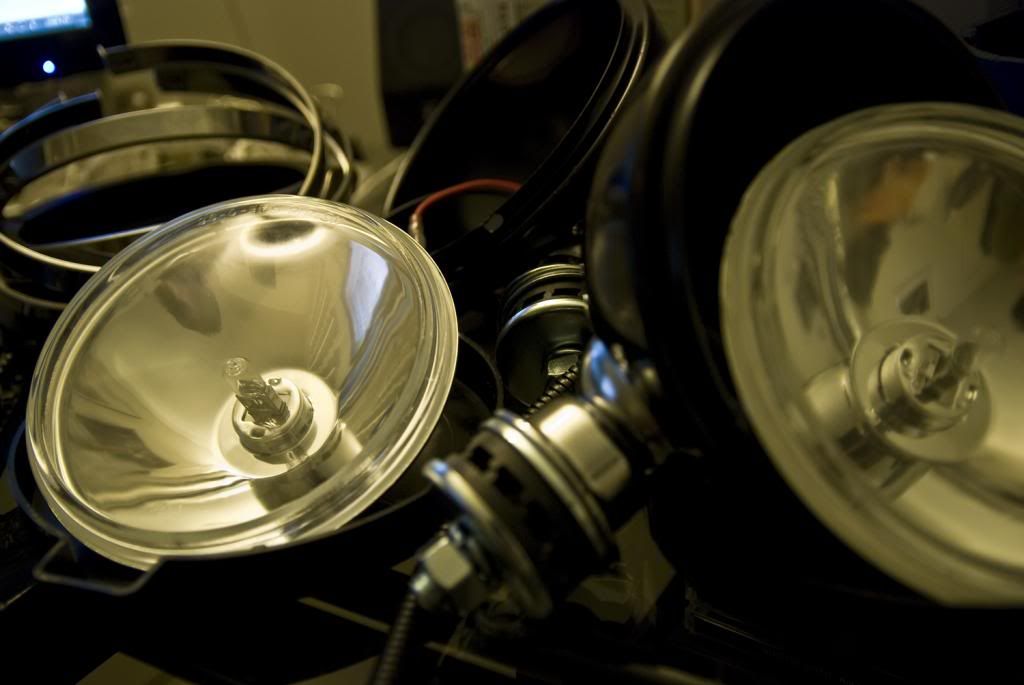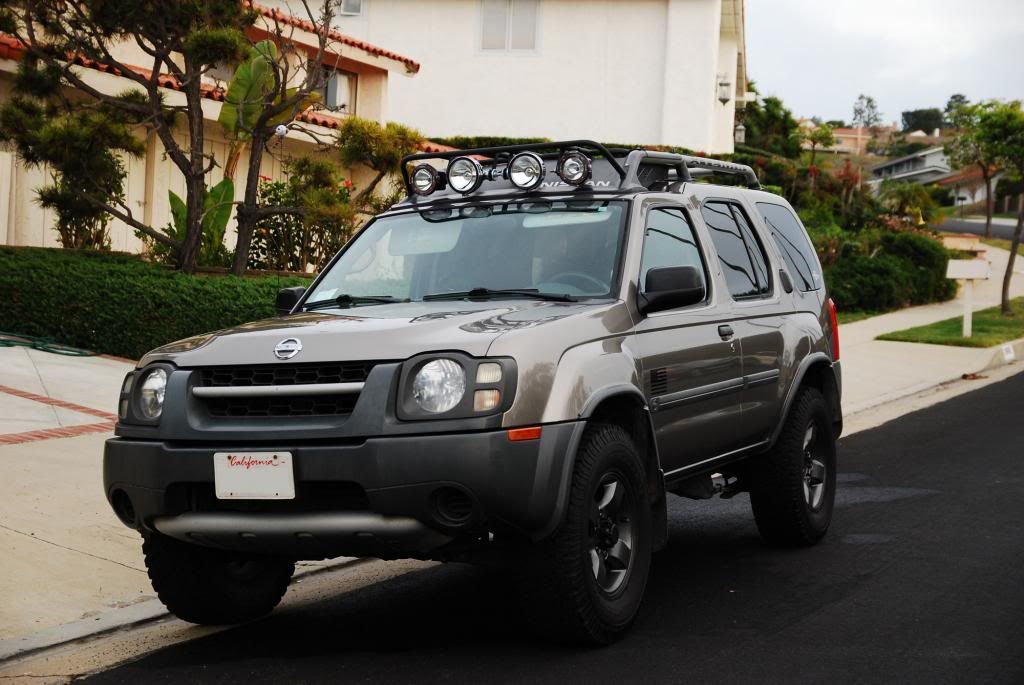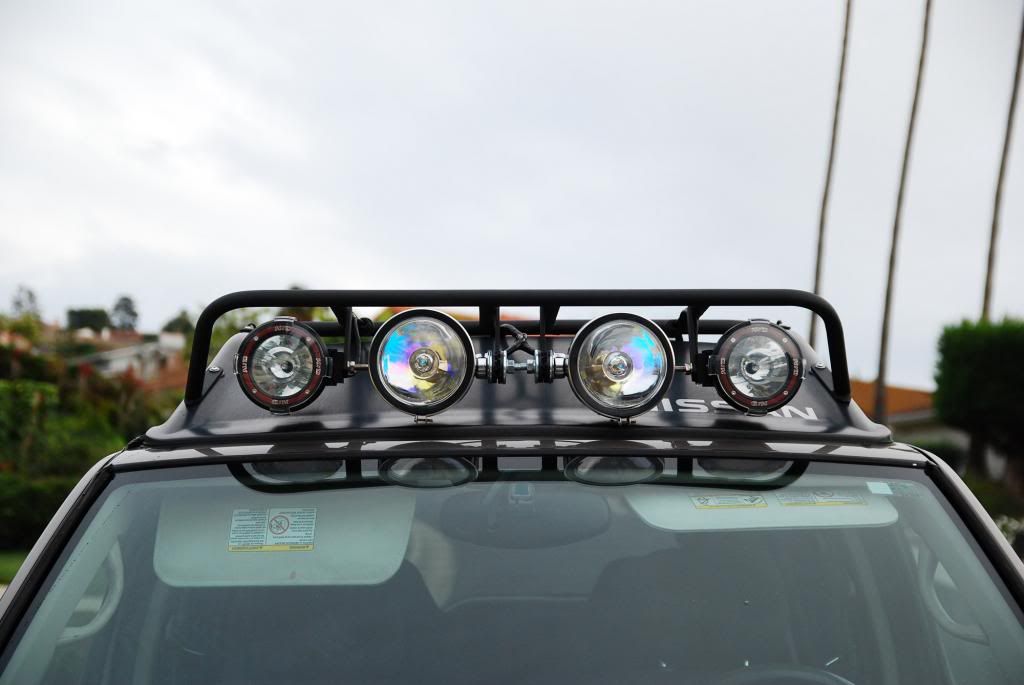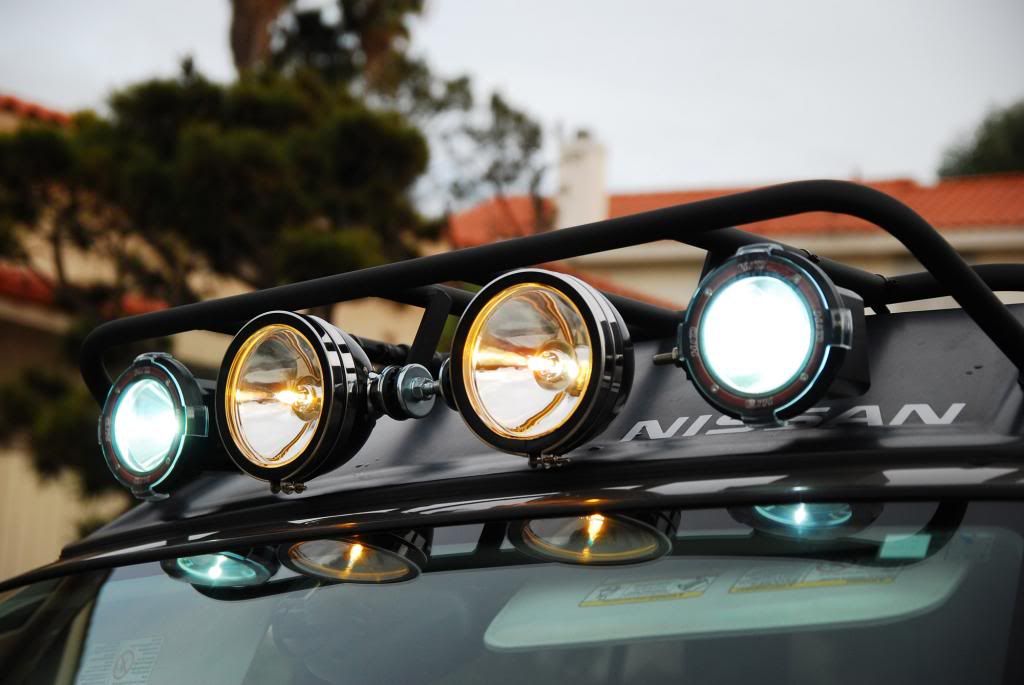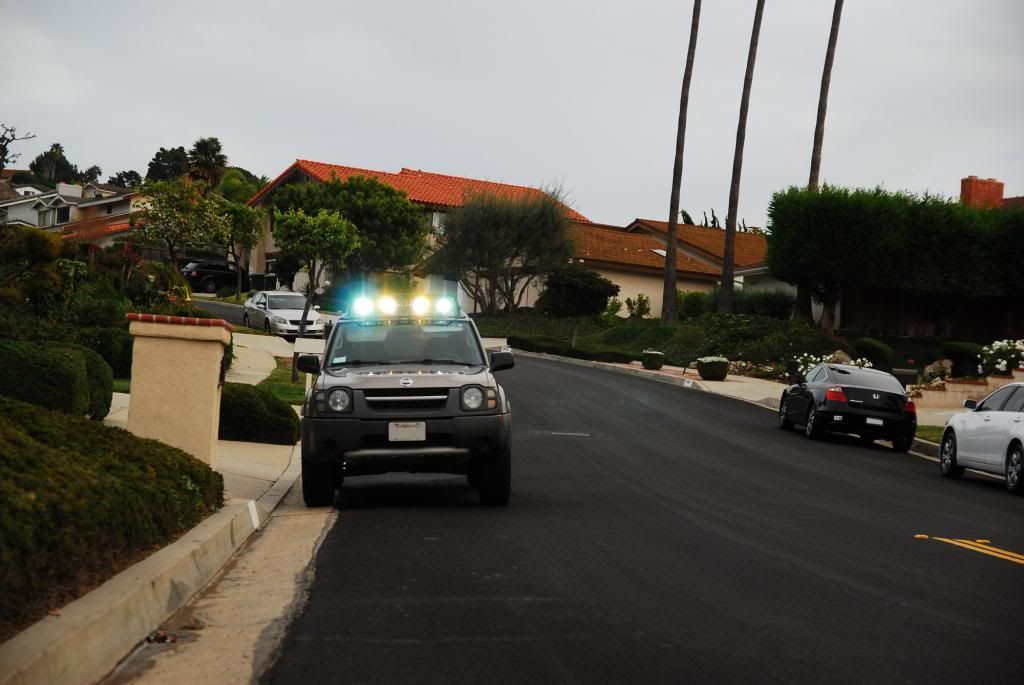 Painted OEM Wheels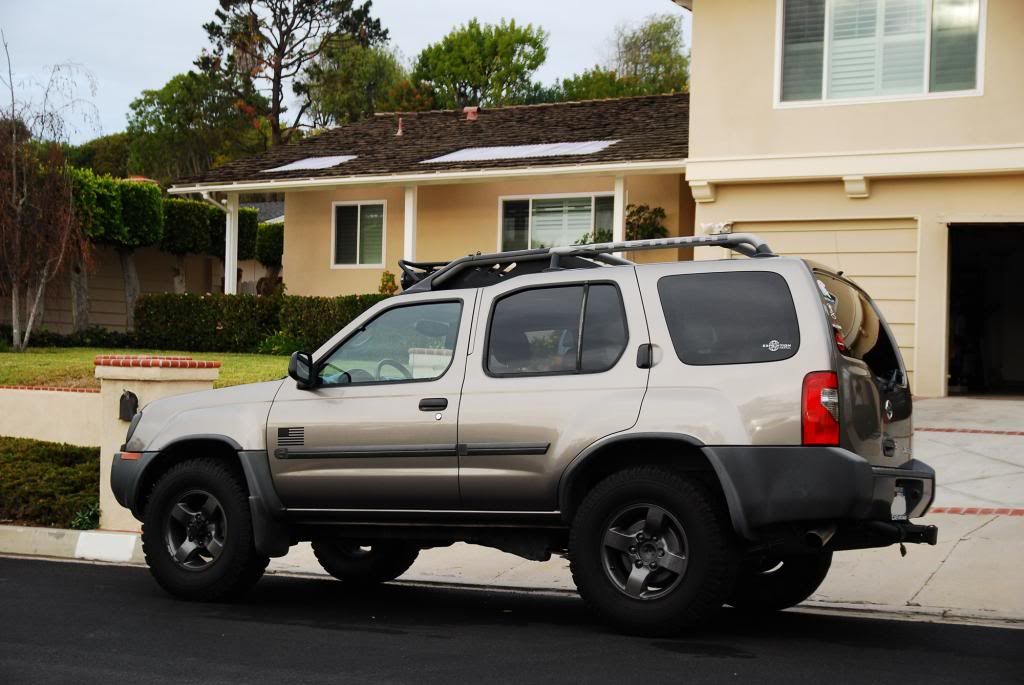 Last edited: