I figured i would put my build on here for you guys to check out.
My truck is a stock 2012 F150 CC 4wd. here is a list of things i am looking to do to her:
Snug top/leer or ARE camper top (purchased)
LED light bars (Bulldog lighting) for bumpers and grill
Factory Bumper with Rough Country winch mounting system ( http://www.roughcountry.com/ford-f150-winch-mount_1010.php ) (purchased)
Rough Country Leveling kit (purchased)
M1 Black mesh grill
AFE intake (purchased)
AFE Exhaust (purchased)
Bushwacker Fender Flares
OEM FX4 headlights
Procomp wheels and tires (purchased)
Edge Evo CTS w/ backup camera (purchased)
ARB Lockers
Full RCI metalworks skid plates
Roof rack with tent
A big thank you to Rough Country suspension for hooking it up with a leveling kit. winch and winch bracket for my build... cant wait to get it all installed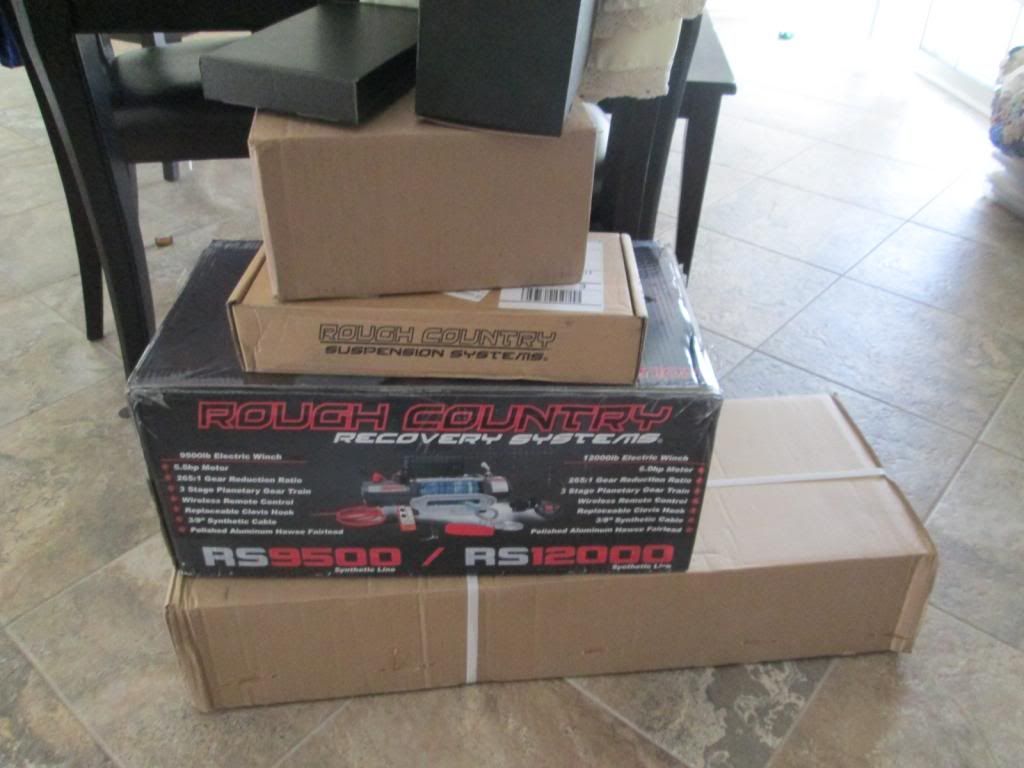 this is how she is currently sitting: Ill be removing the steps and installing the winch this weekend.
installed my Rough Country winch with hidden winch mount.. as well as mounted (not wired) my CB inside the cab.
i was able to remove my steps, install and wire up my CB radio, blacked out my badges and installed my smoked Recon LED taillights. next up is blacking out the rest of the chrome on my truck and installing the graphics
Last edited: