I purchased my new AT FlipPac in November 2009 from Adventure Trailers. It was manufactured in Riverside, CA by Fiberglass Reinforced Products aka
FRP
. I considered buying it directly from FRP but chose to buy mine from AT instead due to their great reputation and unrivaled customer service. Mario from AT mounted the shell at their shop and outfitted it with an LED lighting upgrade per my request. I subsequently added the National Luna Power Pack, 80w Solar Panel, Heatsource propane heater, Engel 12V fridge/freezer, Fiamma F35Pro awning, shower enclosure, custom built interior, curtains, and many other small refinements. Here's the story of how it all came together
​


The 10 FlipPac Freedoms:

* FREEDOM to ignore vacation hotel worries - and bills
* FREEDOM to live comfortably and easily on the road or at the end of the hardest technical trail
* FREEDOM to decide and then go - straight away - for a day, a week, or a month+
* FREEDOM to drive without tiresome towing or technical trail restrictions
* FREEDOM to tour - from Prudhoe Bay to Patagonia - and take all the comforts of home with you
* FREEDOM to take advantage of those spare moments - those crisp, clear winter days - when owners of other trucks stay at home
* FREEDOM to eat what you like, when you like and cooked how you like it
* FREEDOM to sleep - comfortable and secure up high - at the end of an exciting day
* FREEDOM to enjoy outdoor interests - fishing, shooting, climbing, hiking, relaxing - or just exploring that old road to see where it goes and camp when you get there!​

ABOVE ALL
* FREEDOM to relax, in your camper, wherever you may roam!
Modified by Dave Bennett from the original 10 Dormobile Freedoms by MARTIN WALTER LTD.
FlipPac Specs:​
FP Weight: 290 lbs
FP Length: 78 inches
FP Width: 64 inches
FP Height: 32.5 inches
Interior Head Room: 7 ft 1 inch center
Main Bed Weight Capacity: 1000 lbs
Hammock Weight Capacity: 180 lbs
FLIPPAC SPECIFICATIONS:
ALL MEASUREMENTS IN INCHES.
FULL SIZE TRUCKS
Ford F250, Dodge 2500, Toyota Tundra, etc.
LONG & SHORT BED
MINI-TRUCKS
Toyota Tacoma, Hilux, etc.
Maximum length 101″ 78″
Maximum Width 74″ 64″
Height, Rail to the top of the roof 34″ 32.5″
Gross Weight (approx. lbs) 325 L/B 290 – S/B 290
Interior Head Room
7′ 6″ Center
6′ 6″ Rear
7′ 1″ Center
6′ 1″ Rear
Max. Width of Door Opening 58″ 50″
Max. Height of Door Opening 44″ 37.5″
Weight Capacity:
1000 lbs Double Bed
180 lbs Hammock
Measurements are to be used as guidelines only.
FlipPac with Fiamma awning deployed
FlipPac Storm Cover

I despise the big blue rain fly that FRP sells. It is designed in a way (not a true rectangle) that makes it necessary to put it on one way only - reversing it 180 degrees causes it to not fit right (too tight) and this can be a royal pain. The color was awful and when inside you had almost zero visibility in addition to minimal ventilation. And, a cheap system of securing the fly to the tent - FRP supplied white bungie cords that were instantly dirty and matched the "hobo tarp" look of the fly after one use. The two battens for the vents are sewn in place i.e. not removable or replaceable... For a $300+ OEM fly I was less than impressed.
Thankfully, Adventure Trailers sells a MUCH improved storm cover design made by SLO Sail. Better material, better ventilation, windows for better visibility, a 360 degree bungee cord around the bottom of the fly and multiple attachment points/buckles for real straps to tie it down if needed in a Pacific Northwest storm. It features removeable/replaceable battens for the vents and, you can throw it on in either direction because of it's true rectangular shape and generous cut. Much easier to use and more functional than the original.
Finally, a modern design that works good and looks great!
Newly designed rain fly is a vast improvement over OEM
New color matches the vehicles color scheme and is less obtrusive outdoors. Windows and more ventilation improve the living area inside. 80W solar panel ensures power in camp.
360 degree visibility from inside is nice. Only ninja bears can sneak up now.
Detail of vent and window from inside. Having four vents (two on each side) allows for a nice cross breeze. If you place the vents forward you can have three of the four vents right there at the bed - nice. If it get's cold just zip the interiors shut.

NOTE:

I am not affiliated with FRP/Fiberglass Reinforced Products or its related companies in any way. Flip-Pac® is a registered trademark of Fiberglass Reinforced Products. Adventure Trailers® is a registered trademark of Adventure Trailers LLC.

The challenge with the FlipPac was, how to build out the interior? It's a shell after all so it;s up to you to add, or not. I chose to build mine out.

BUILDING THE INTERIOR

:

​
Entrance and the robust aluminum step up I sourced for this application.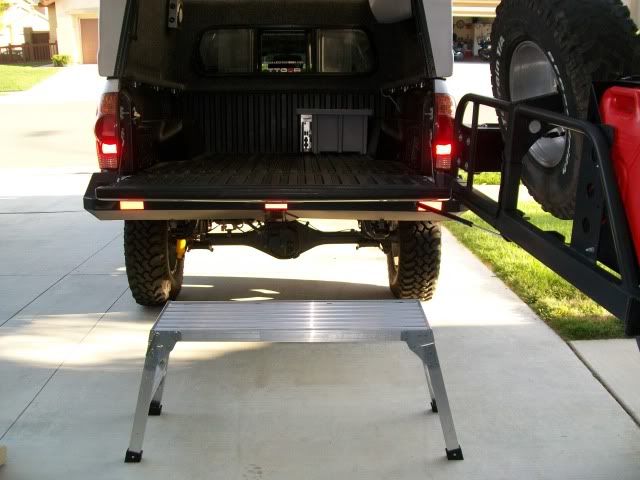 Blank slate. Note the National Luna Power Pack placement for now.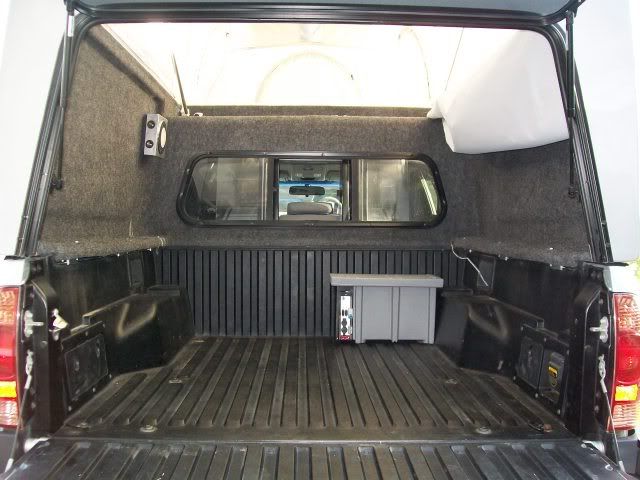 Shell to cab pass through. Locks all face inward to the cab so this can be unlocked from one side rather than running back and forth.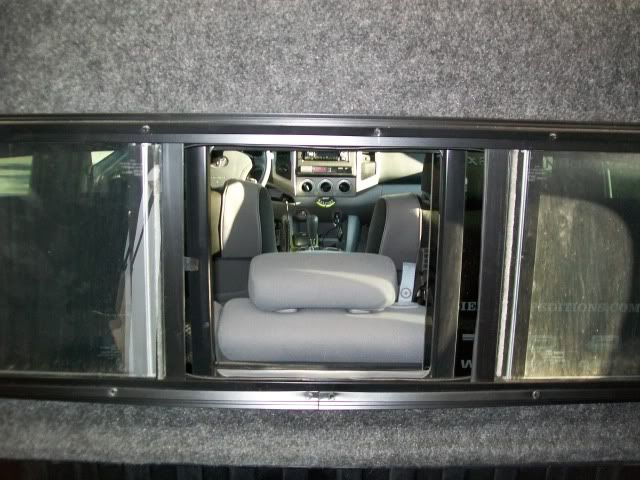 Upper deck, all poles/hammock stowed in this shot. There is room enough here to sit and put on or take off shoes.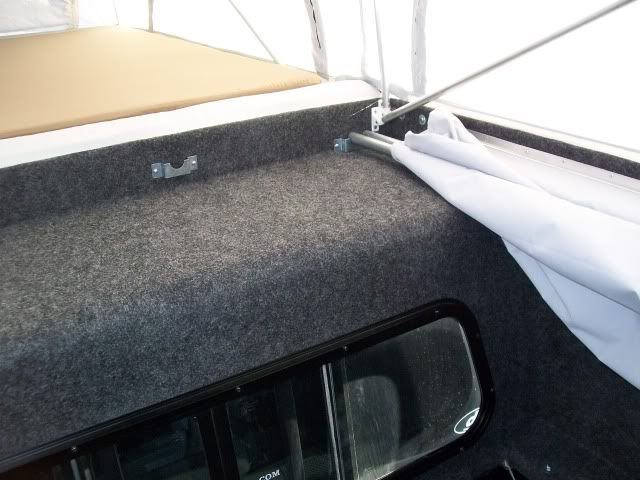 Full size bed. Mattress seems to be far better/thicker than my Eezi-Awn was.