CLOSED
I contacted the same vendor as the previous times and is down for another one.
If the group size you want isn't available, please put your request in!
Please see the battery list carefully, he is including accessories as well!
Here we go guys!
Northstar battery group buy!

This one took me forever to get started. I tried contacting Excide, they expressed NO interest in this. I contacted Optima and they pretty much ignored my constant requests for a discount. I couldn't get a vendor to provide discounts on Odyssey.
Northstar, on the other hand replied and directed me to a distributor that's more than willing to work with me with this one.
For those that are only familiar with Optima, here is a little more information from Northstar:
http://www.northstarbattery.com/1/2/3.php
Here are the group sizes PER Toyota's website:
Example Group size sizing:
See more here:
http://buy.northstarbattery.com/
Please make sure to do your research here:
http://www.northstarbattery.com/northstar/engine/literature.php
and here:
http://www.fourwheeler.com/how-to/154-1303-battery-bashing/
one more:
https://www.impactbattery.com/blog/2017/01/the-best-agm-battery-no-one-knows-about/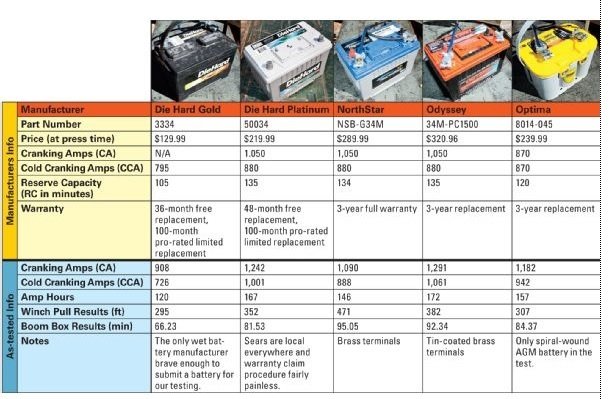 So what is the discount?
We don't need to achieve every tier level for every battery group. The tier level is per quantity, regardless of how many batteries per group get ordered.
FREE SHIPPING TO CONUS (ALASKA, HAWAII AND CANADA - will be custom shipping quotes) for ALL TIER LEVELS
How do I sign up? Here!
If you are interested in this:
Sign up by replying to this thread.
Don't chicken out. You are either in or you aren't. NO maybe, no waiting on the wife, gf or bf to get permission. There is enough time to make up your mind or find a doctor to sell your kidney or pawn your wife's jewelry. If you are on the fence to see if it'll go up to max discount before you jump in, you are HOLDING the group buy back.
Don't be that dude.
Last edited: