Sure I dont know what all of you have seen in your lives, but I'd be willing to bet this is one of hopefully the biggest outbacks you've seen.
2005 Subaru Outback, mostly all custom. Heavy duty shocks and springs for added weight.3" lift blocks, 30" BFGoodrich mud tires, skid plate, winch, light bar. Smittybilt awning. and lots more to come.
Pictures dont really give it much justice, but in all fairness, its got 13" of ground clearence from the center diff to the ground and 17" from the door stills to the ground. the center of the car to the ground is the big one i pride myself on. you see all these lifted trucks and jeeps way up in the air and i still can clear more opsticles then them. Not knocking anybody tho. alot of people just dont get why i lifted my subaru, and they dont need to. but i like things a bit different. and this is different.
There is alot more in store for this. My 3 yr old is really starting to ask about camping so im not going to hold him back. soon i will be building a swinging tire rack to get that tire off the roof rack and free up some space and to give me a place to mount my grill.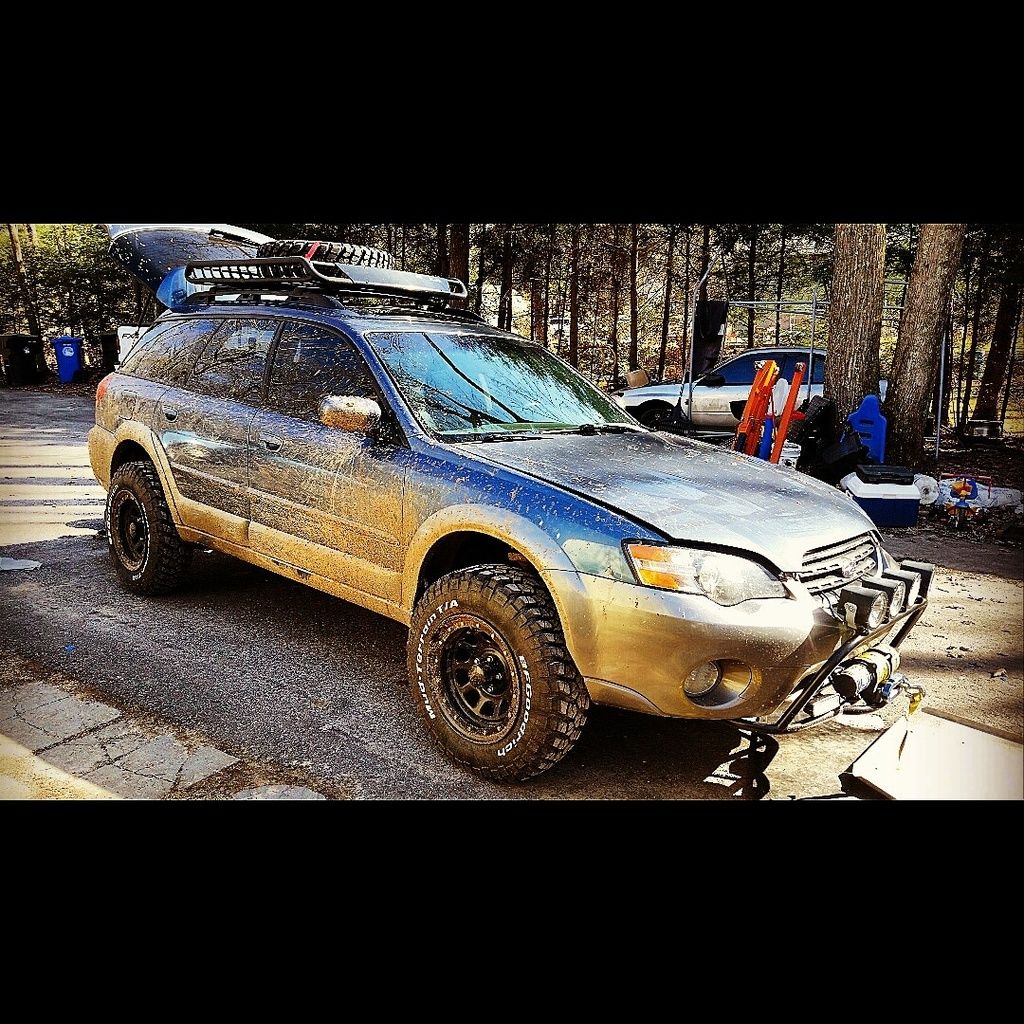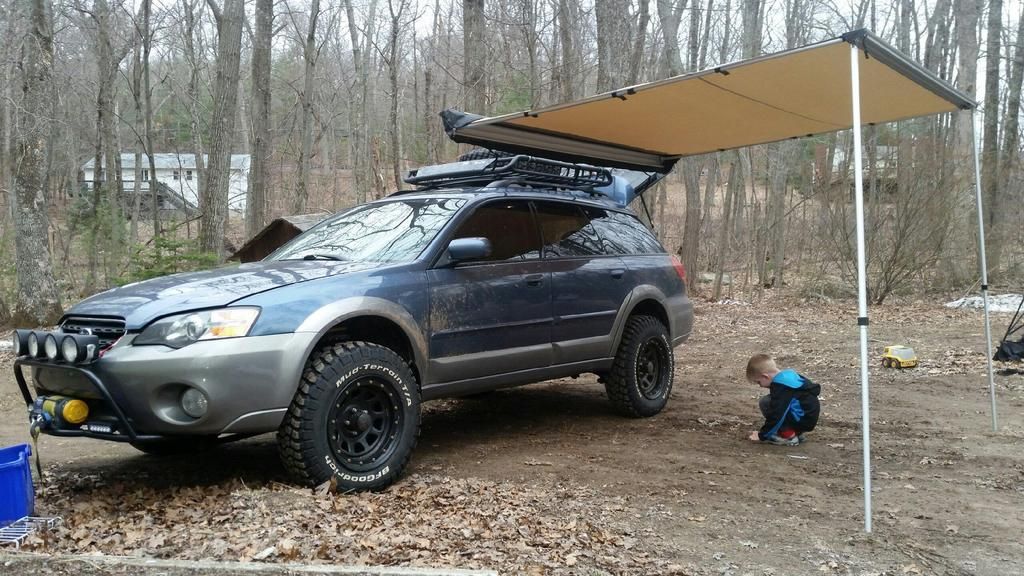 Working on some new rock rails.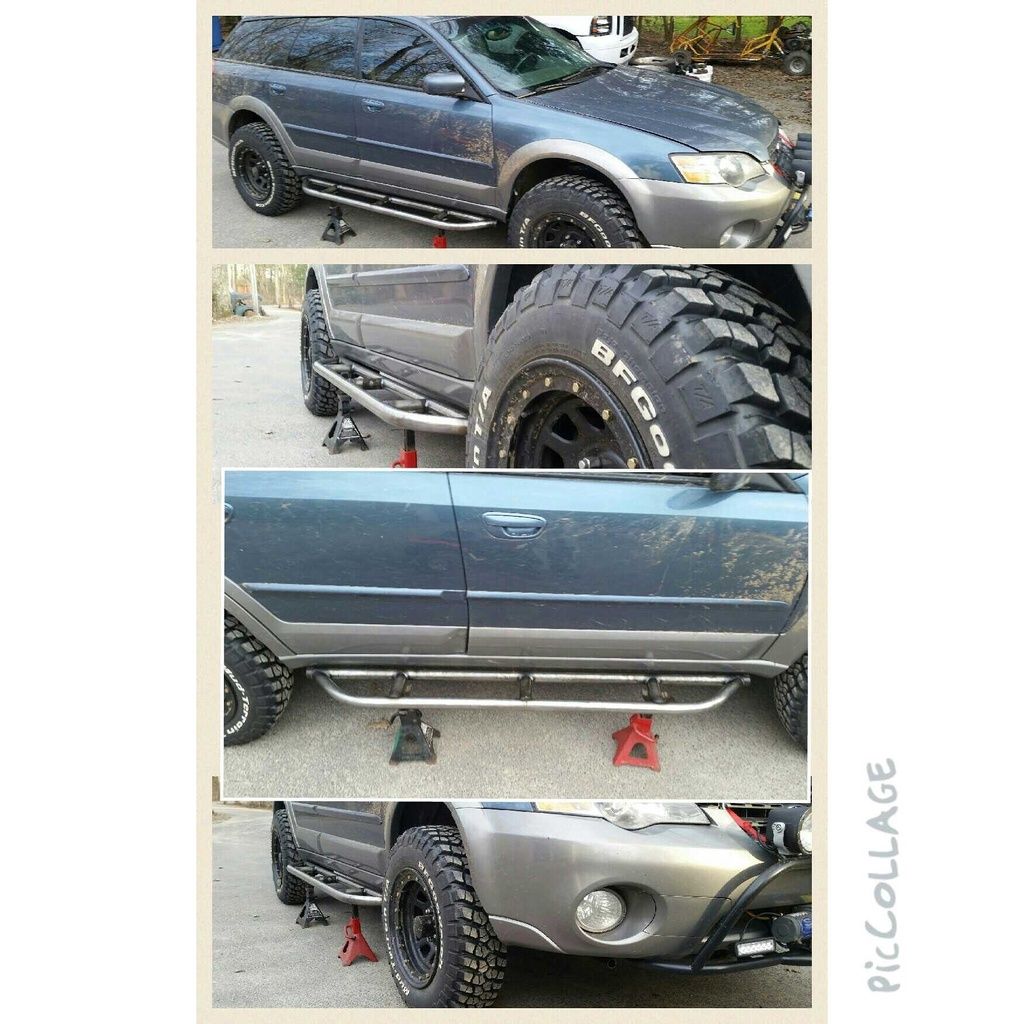 Put this into perception a bit.