American Adventurist is proud to announce the 6th Annual SoCal Mountain Rendezvous

DATE: This event is scheduled for 26-28 August 2016 - Get event swag

HERE



RSVP (with a signed Hold Harmless) is required to be on the property.

This is a private event and not open to the public.



EVENT IS FULL



LOCATION:
Camp Tahquitz on Highway 38 (approx. 30 miles from Big Bear) 640 acres at an elevation of 6,500 ft

A BIG THANK YOU TO THE LONG BEACH BSA COUNCIL!
The Camp belongs to the Long Beach Council of the Boy Scouts of America. It is a PRIVILEGE and an HONOR for our community to be allowed use of this world class BSA Camp - again in 2016!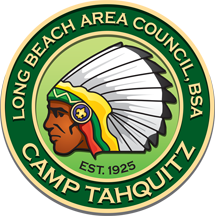 This year there will be a $20 RSVP fee for each vehicle for the weekend. Online payment link TBA. Once this is paid, you will be added to the RSVP list.

Once you arrive, there will be a cash donation of $40. All proceeds on site will be donated to the BSA for camp maintenance to support the Boy Scouts of America!

*BSA also requires a signed hold-harmless agreement from each vehicle. Dogs must be on leashes and cleaned up after.
*Campfire restrictions MAY be in effect - we will update this as we get closer to the event!*



Here is the "Hold Harmless Agreement" the camp requires:

2016 Hold Harmless Agreement (1).pdf
PLEASE PRINT AND SIGN AND BRING WITH YOU!


**************************************************************************************

EASY DIRECTIONS TO CAMP:
Turn off Highway 38 onto Jenks Lake road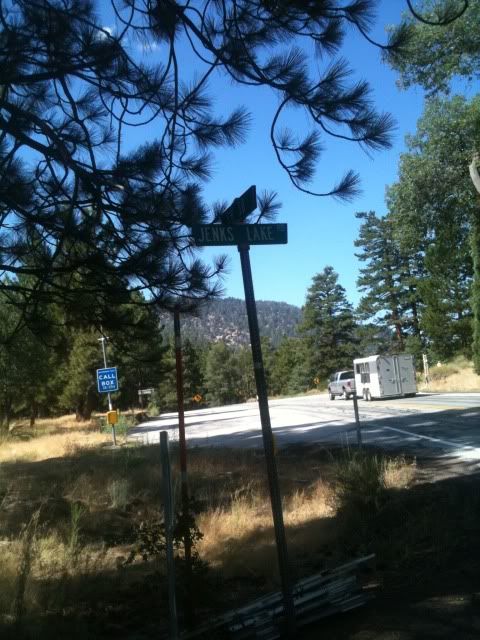 Turn left off of Jenks Lake road onto Barton Flats road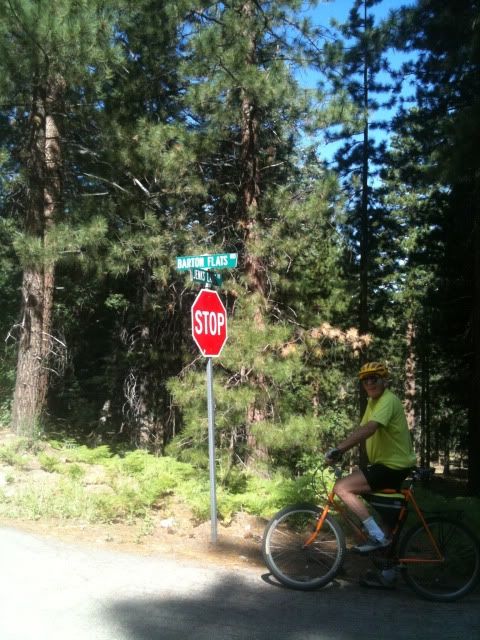 CAMP ENTRANCE LOCATION: N34 09.913' W116 53.697'


Camp entrance on left from Barton Flats road (note small gate, this dirt road goes down the hill into camp). DO NOT COME IN THROUGH MAIN CAMP TAHQUITZ GATE ON HYWY 38!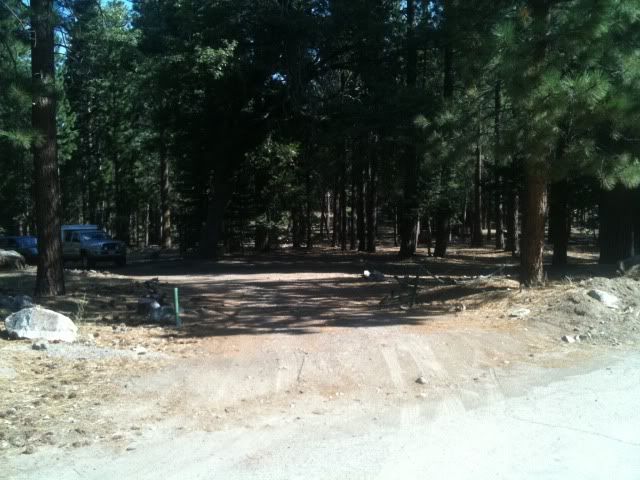 Off Road Trails in the Area to Explore: http://www.dirtopia.com/wiki/Big_Bear



**Fire Restrictions MAY be In effect Again This Year!**


1. Campfires TBD - they may or may not be allowed.

(Campfire in a Can is OK i.e. propane)


2. Dutch Ovens/coaling are a go - ONLY at main fire ring just like last year
3. Mojoe is a go for Saturday morning pancake breakfast at main fire ring.
4. NO CHARCOAL at any of the outer areas/fire rings. ONLY at the main fire ring.
5. Propane BBQ's/stoves/devices are OK. Common sense applies folks. We're in a historic drought cycle, let's not be the ones to burn down our favorite spot!!! Camping is also available nearby for those extending their journey before and after the Rendezvous: http://bigbear.us/sanbernardinomountains.html Dispersed camping in the area: http://www.fs.usda.gov/wps/portal/f...ernardino+National+Forest+-+Dispersed+Camping


**************************************************************************************
Local Services:

● The Oaks (Grill Menu) Open 7 days, 0730-?

37676 CA-38, Angelus Oaks, CA 92305

● Groceries/Convenience:

○ Angelus Oaks Country Store (about 35 miles up the hill from Mentone)

37686 State Hwy 38

Angelus Oaks, CA 92305

● Hospital:

○ Redlands Community Hospital (28.1 Miles, 42 min) Open 7 days, 24 hours

350 Terracina Blvd, Redlands, CA 92373

***************************************************************************


Comm Plan:
CB:

Ch 38 for calling

FRS:

For short range Ch 3 tone 8

HAM:

Simplex 146.52 & 146.460
The Vision:
1. California Casual: Come as you are!
2. Laid Back: No schedule other than the date.
3. Mountain Man Rendezvous meets Overland Meet and Greet.
4. Swap Meet: Bring things to trade or sell or barter (this is NOT a commercial event!).
5. Meet People: Network, maybe teach each other a few things and check out cool rigs.
The Ground Rules:
1. Common Sense.
2. Respect for Others.
3. Self Sufficiency.
4. Tread Lightly.
5. Leave it better than the way we found it!
6. Speed limit in camp is 5 mph, strictly enforced for safety (kids, dogs). Make no dust.
7. Use ONLY the established fire rings. No new or improvised fire rings!

Additional information for Rendezvous Participants:
● Please greatly reduce your speed whenever you are driving in and out of the venue or when travelling on local roads to recreation sites. Our hosts will greatly appreciate it.
● We have a beautiful venue for this event. In order to keep it this way, we ask that you be respectful, clean up all trash, use common sense, and avoid tearing up the ground more than is absolutely necessary. Please Tread Lightly! We greatly appreciate your consideration in this matter and we know our venue host does too.
● We love dogs and believe that there is no better companion to have when you're on the road, but please note that all dogs must be kept on a leash at all times, no exceptions. This is for their own safety and the safety of others, dogs and humans alike.
● The closest gas station is at Angelus Oaks, Mentone or Big Bear so please plan accordingly!
● No open fires will be allowed on the property except in already established fire rings which are distributed on the site. No wood allowed from out of state. Harvesting dead-fall is discouraged.
● Cell reception is extremely limited around the property.
● Alcohol is prohibited during Rendezvous event activities except in camp when these activities are complete, and then responsibly. If you feel the need to ignore this rule on the trail or elsewhere you will be asked to leave.
● Firearm laws of the State of California are observed. There are no shooting activities at this event and no firearms are to be discharged on BSA properties.
● No other motorized vehicles such as quads or ATVs are to be used on the BSA properties without the express permission of the staff.
● OHVs are expected to have common safety equipment and must be registered and insured in accordance with the owner/operators state to operate on CA roadways. Additionally, vehicles should be similarly equipped with front and rear recovery points as well as winch/recovery equipment based upon the trails and conditions.
● Self-sufficiency is an expectation.
● Flush toilets are provided at the venue.
● Access to potable water will be available.
● Electrical connections will not be provided for camping.
● Trained EMT's and First Responders will be on site in case of emergency.
- Please note that this is NOT a commercial event. Bring your own food and water. Bring your own toilet/shower gear.
***************************************************************************

A NOTE ABOUT VENDORS:
While this is not a commercial event, in keeping with the tradition which began at the first SoCal Desert Rendezvous back in 2011, vendors are encouraged to attend and if they happen to sell a few things to friends out of the back of their rig that's their beeswax. Just no tables, Ezy-ups etc.
Also, just stopping by to shamelessly sell your wares and then leaving sends the wrong message and is NOT allowed.
Again, this is not a commercial event this is just for fun.
Vendors are people too and I know they look forward to events where they can unwind and just be themselves vice SEMA, Outdoor Retailer, Overland Expo, etc. That's what the Rendezvous events are all about so if you work in this industry, but don't want to work, come on out!
If you are a vendor and are interested in getting in on sponsorship or the raffle please contact me via PM... thanks.
****************************************************************************************************
FRI:
1200 Arrivals. Check in will be by the main fire pit (see map).
1700 Happy Hour and MRV Swap Meet followed by propane campfire
SAT:
0800 Breakfast TBD
0900 Trail Runs! Hiking! Mountain Biking! Whatever!
1000 Bug Out Bag Class - Main Fire Ring: @Chris Wharton
1100 First Aid Class - Main Fire Ring: @Matt
1200 Lunch!
1300 Recovery Gear Class - Main Fire Ring: @Dave
1305 Trail Runs! Hiking! Mountain Biking! Nap time!
1500 Get ready for Potluck!
1600 Group Photo TBD
1630 Potluck/Dutch Oven Competition (Remember the 2016 Desert Rendezvous?)
1730 MRV Raffle followed by relaxation
SUN:
0900 Trail Runs! Hiking! Mountain Biking! Whatever!
1200 Camp inspected and cleared. Zero residuals.


Big thanks to all the great folks that help make these events possible! ****************************************************************************************************

2016 MRV RSVP LIST



Below is the link for the official 2016 SoCal Mountain Rendezvous RSVP list. There is a limit of 120 vehicles this year.



THIS LIST is the only way to RSVP for Mountain Rendezvous. Once you click the link, make sure you also POST UP and say you are going!





This year there will be a $20 RSVP fee for each vehicle for the weekend. Use the PayPal donate button at the bottom of this screen to RSVP.

EVENT IS FULL





Once you arrive, there will be a cash donation of $40. All proceeds on site will be donated to the BSA for camp maintenance to support the Boy Scouts of America!



*BSA also requires a signed hold-harmless agreement from each vehicle. Dogs must be on leashes and cleaned up after.

Here is the "Hold Harmless Agreement" the camp requires:



2016 Hold Harmless Agreement (1).pdf



RSVP is for ONE vehicle and it's occupants, not for one vehicle "plus a buddy and his rig" etc.



DO NOT send me PM's, please pay your $20 non-refundable RSVP fee and post up below in a subsequent post and you will be added once verified.

[RSVP=3972]

Click here to RSVP

[/RSVP]

EVENT IS FULL

02xterra

- 1

1FZJ80

- 2

4drtuse

- 2

73IHC

- 2

amaesing

- 2

American_dirtbag84

- 2 -

AMERICANADV Andranik

- 4

Andy

- 1 -

Me and Jaxx BAJA95

- 4 -

2760-9838-2707-9727 BajaSportsMobile

- 2 -

Ramsey El Wardani - Agile Off-Road BFW18

- 2

Big Dave

- 5

BlkWgn

- 3 -

Trailer Blkwgn_wyfee

- 2 -

Paige's Dad Borrego60

- 2 -

2 plus AT trailer. I have paid too. BorregoWrangler

- 4

Bretzkie

- 2 -

brettsiegelphotography@gmail.com brian90744

- 2

brianblair

- 2

Brit55

- 1

CAWoody

- 2 -

#000051990130 Celt II

- 3

chickadee

- 2

Chris Wharton

- 1

croe

- 2

Dave

- 3

David Croyle

- 2

dflesher65

- 2 -

Plus Trailer DocB

- 1 -

+Wife and dog! PayPal: Butters07@msn.com dr1665

- 3

eflo

- 2

FnMarine

- 1

Gear

- 1 -

Gear and Greybeard - 2 trucks - thanks GeoYota

- 2 -

Thanks Dave and Cris...Daphne and I are looking forward to this. John /GeoYota gotmud?

- 1

hardhat

- 1 -

bringing motorcycle. any other riders? Harley3wheelguy

- 2

Herbie

- 3 -

paypal is mherbst@puppetmaster-robotics.com hidesertwheelin

- 4 -

1 vehicle hove102

- 2

Ironworks Tactical

- 4 -

Just the Family itscheesey

- 2

JackCovers

- 1

Jayrat

- 1

jismay

- 2

jmallon

- 3

Jon Nelson

- 1

JunglistFJ

- 2 -

Paypal sent from gmoneydumbsteppaz@gmail.com - conf # 9XW64327259004155 KicknDirt

- 2

knightrider

- 2

KTMRIDER

- 4 -

etmailbox@yahoo.com - Eric LandCruiserPhil

- 1

Luke

- 2

lukey4

- 2

Marla

- 1

Matt

- 3

Maverick

- 2

mig79

- 3 -

Transaction ID: 8A719711AC303061W Missymac80

- 2 -

Leitner Designs Mitch

- 2

Mojoe Outfitters

- 1

mtngote

- 2

Nathan

- 5

Paul_fj40

- 1

rawdawg

- 1 -

paid fees # OH 161767E8944505A under Robert Blanc - Rawdawg rbduffer

- 2

richard310

- 2

Risuens

- 2 -

$40 donated by Mario Risueno or mario_risueno@hotmail.com for usernames Risuens and Gabex35. Gabex35 may bring a +1 RoamingRobertsons

- 2

Robert Tilley

- 2

Rogue Overland

- 2

Ruston Smith

- 2

rvdb

- 2

Sage Bromax

- 2

Schradec

- 2 -

Myself and Grace - @campncruise Scott

- 3 -

paid twice one reservation for Raul b and one for Scott PayPal sent from calgunsshooting@gmail.com sdcaX

- 2

sdnative

- 2

SeanRubiconnery

- 2 -

PayPal Confermation 45245984WX138323K shakotankei

- 1

steve c

- 1

Stuart

- 1

suntinez

- 1

tacodan

- 1

TD64

- 2 -

paypal is sungazer@cox.net TemboTusk

- 2 -

A cocktail would be nice. Thank you! thatsalexus?

- 2 -

We're in with the two dobers Thebrassnuckles

- 6 -

PayPal William.nuckles@gmail.com Tienckb

- 2

Tim R.

- 4

Tj1996

- 2 -

teamballs out and myself ToyAnvil

- 1

Turtleback

- 3 -

We'll bring goodies for the raffle Twelve1

- 2

TXJeepers

- 4

UofA_Xterra

- 3

Vankong

- 2

ventura911

- 1

wc6glenn

- 2

weezerbot

- 1 -

2 dogz in tow! wesel123

- 3 -

wesel123@gmail.com....paypal address Wicked Knights

- 4 -

Paypal hwdknights@aol.com wolverine350r

- 3 -

PayPal as knightrider2010 or Shane T woodienut

- 2 -

The showers are great! Yayo

- 2

Yumafolks

- 2 -

PayPal is Barbara Rhoades or rhoadesb@hotmail.com

Total: 228
Last edited: